Desperado Naja| Hand crafted turquoise and leather Squashblossom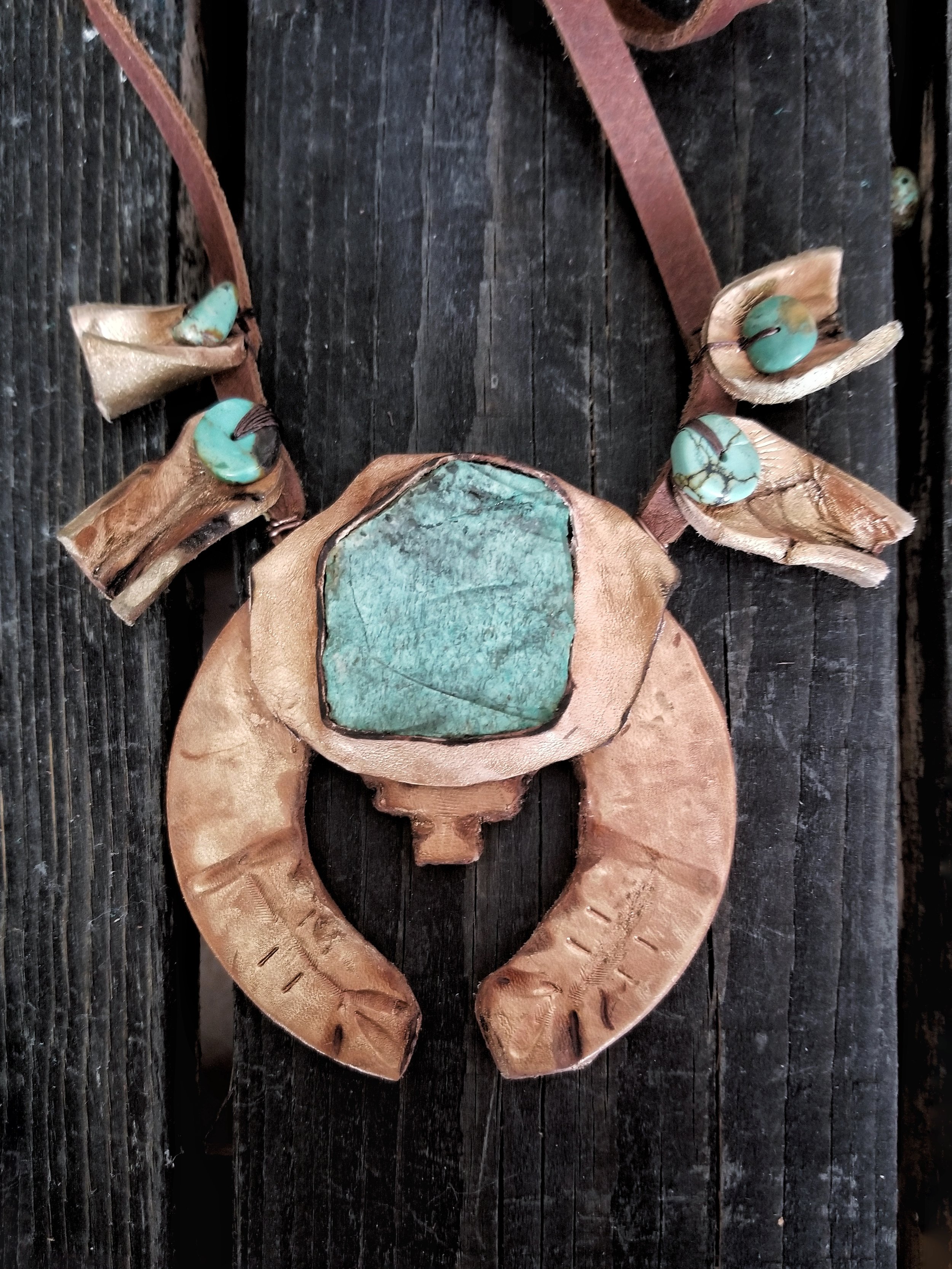 Desperado Naja| Hand crafted turquoise and leather Squashblossom
Handcrafted. Hand sewn. Hand painted. Fine western jewelry that answers to no one. No two necklaces are a like make a statement that is as unique as you in this one of a kind leather squash blossom.
-Turquoise and leather NajaPendant measures 3.5"x3"
-Strung on 70" cowhide lacing
-Turquoise center measures 1.5 x 1 3/8"